A Human Rights Activist is suing Falz, Aisha Yesufu, FK Abudu for their involvement in the #EndSARS Protest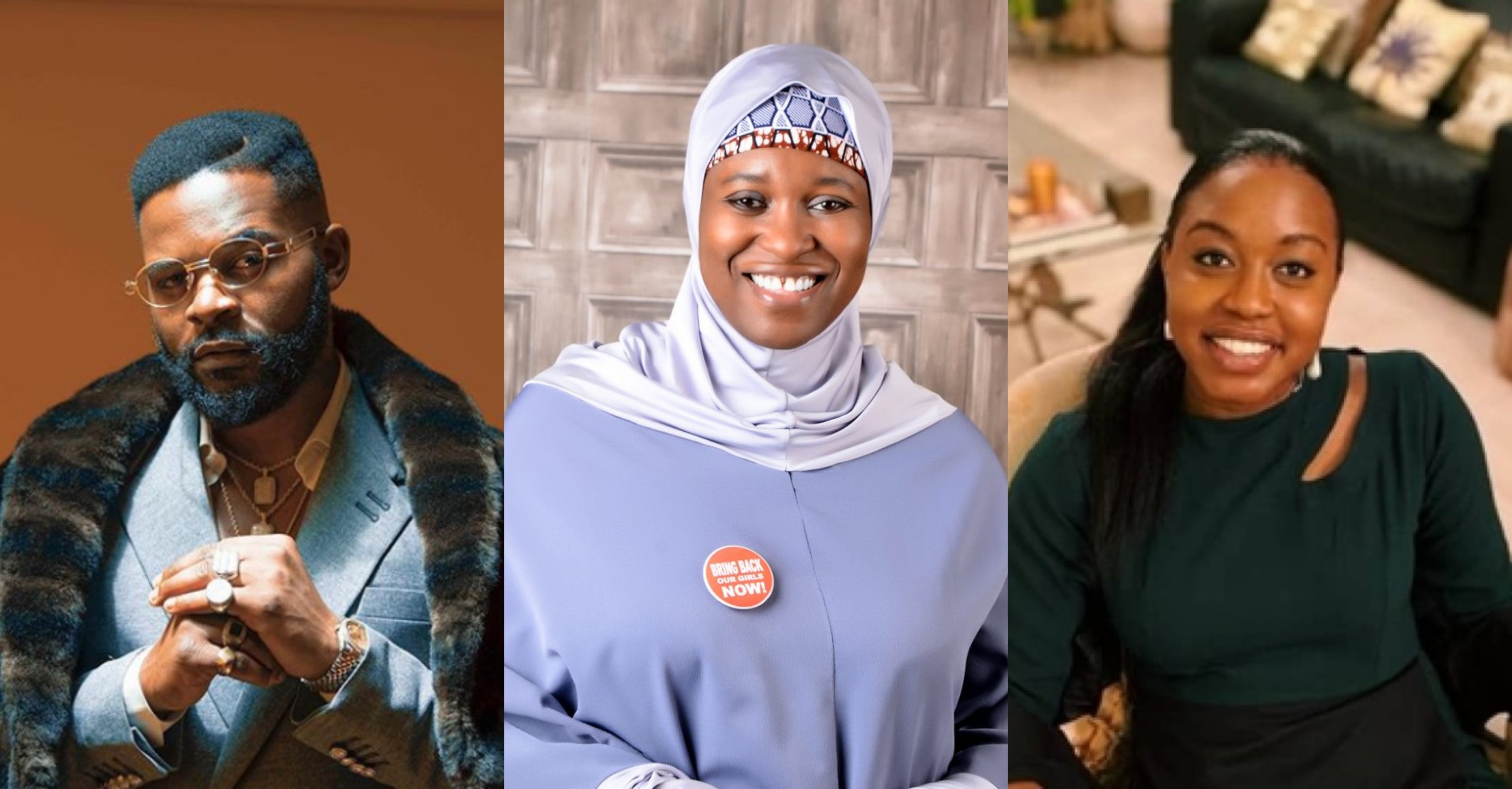 It is no longer news that the #EndSARS and #EndPoliceBrutality protests have gone on for weeks now, taking centre stage of events in the country. Although the unit has been disbanded and protests have been put on hold, Nigerian youths are still using their voices and platforms to ensure that their demands are met.

A judicial panel of inquiry has been set up by the Lagos State government to investigate the 20-10-2020 Lekki Toll Gate shooting, and other cases of extortion and brutality meted out by the now-disbanded Special Anti-Robbery Squad (SARS).

However, there have been reports of several protesters being threatened and sued, while some have had their bank accounts deactivated or their passports seized.

Just when you think it's all going to end, something else comes up.

On Monday, an acclaimed government-sponsored human rights activist, Kenechukwu Okeke sued 50 Nigerian celebrities and public figures including Davido, Tiwa Savage, Burna Boy, FK Abudu, Aisha Yesufu, Banky W, Pastor Sam Adeyemi, Pamilerin Adegoke, Uche Jumbo, Paul Okoye, Peter Okoye, 2Baba, Tacha, Yemi Alade, Kiki Mordi and more, alleging that their involvement in the protest led to violence and therefore, "destruction of properties and loss of lives."
The motion which was filed at the Federal Capital Territory Magistrate Court, Abuja, "brought pursuance to Sections 88, 109 (a), 110 (1) (c) of the Administration of Criminal Justice Act, 2015." It partly read,
That the 1st to 50th accused persons between the 3rd day of October 2020 and the 28th day of October 2020, using Twitter, an Internet web source with URL https://www.twitter.com within the jurisdiction of this honourable court did conspire amongst themselves to commit misdemeanor, to wit, promoting and acting in such a manner, with intent to assist in the promotion of #EndSARS and thereby committed an offence punishable under Section 97(2) of the Penal Code Act, C53 Laws of the Federation of Nigeria, 2004.

That the 1st to 50th accused persons with intent to carry out some common purpose, assemble in such a manner or being assembled under the composition of #EndSARS as to cause persons in the Federal Capital Territory, Abuja, to fear on reasonable grounds that such assembly needlessly and without any reasonable occasion may provoke other persons tumultuously to disturb the peace.

Properties belonging to the complaint were egregiously destroyed by some riotous and tumultuous persons instigated and incited by the 1st to 50th accused persons.